By Julie Wood MSc. PCMH CCE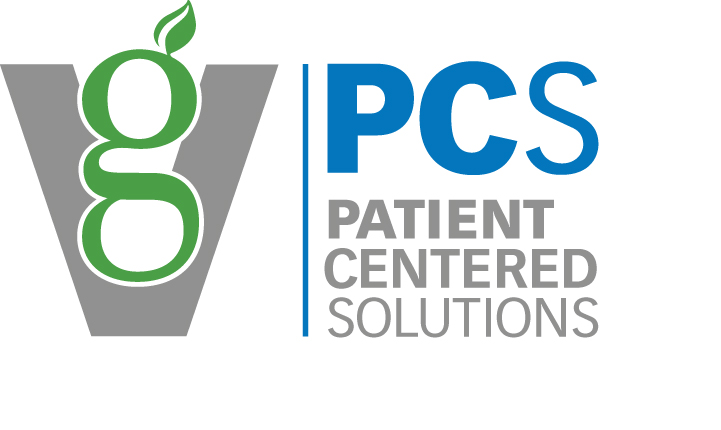 Co-Founder, Patient Centered Solutions LLC
The NCQA is in the process of redesigning not only the initial Patient Centered Medical Home recognition process, but also the renewal process for already recognized practices. The redesigned initial recognition process will be part of the 2017 update to the PCMH Standards, and the updated renewal process is part of a major, ongoing redesign intended to streamline the application.
The current NCQA PCMH Recognition process is highly labor intensive for all involved. The process can take anywhere from six months to two years to complete (depending upon your practice size and number of locations), adding up to a significant investment of your practices resources.
In addition to the sheer amount of work involved, the NCQA application process isn't an easy one to navigate. For example, there are three different places online where you have to go at various stages during the application:
You'll first log in to obtain your Standards and to buy the ISS Survey Tool. For this you will need to have a Username and Password for the NCQA Online Store.
Then you'll need a separate Username and Password for the Application portal where you will complete and submit your application.
Lastly, in order to add documentation to the ISS Survey Tool for submission to the NCQA for grading you'll need another separate Username and Password.
To make matters more complicated, you can't pay online right now either—payments are only accepted by phone, fax or check.
In order to address some of this complication, in the spring of this year NCQA started a forum called Ideas4PCMH on their website. Representatives from small and large practices, professional societies, health plans, hospitals, accountable care organizations, community health centers, health IT companies, PCMH Certified Content Experts (CCEs), and State-based agencies gathered to form 17 focus groups tasked with developing new ideas for the redesign of their program logistics.
The PCMH redesign strategy includes four major components:
Provide more guidance to practices through new channels, including live support, online resources and improved customer service;
Introduce a streamlined annual check-in for recognized practices rather than requiring a full documentation review every three years;
Use information generated in the course of daily clinical care to support the recognition process; and,
Redesign the online survey tool to be more user-friendly and efficient.
In the current (2014 Standards) submission process they have already streamlined a few things. For example, the time-consuming process of entering percentages into a box in the ISS survey tool is no longer required for any of the meaningful use reports or the Record Review Workbook.
Under the 2011 Standards NCQA introduced 'pre-validation' for EHR's and Practice Management Systems. Despite streamlining, the work required to get credit for pre-validated points after you have achieved recognition requires the equivalent of an add-on survey. For those of you going through the process now, check with your EMR vendors and if a product was pre-validated under the 2011 Standards, NCQA has cross-walked some of those points to the 2014 Standards. I will add a note of gratitude to the IT companies that do complete the pre-validation process—it is costly and time-consuming for them to do so—making it that much easier for practices submitting to the NCQA with these systems in place, and for us here at The Verden Group/PCS when guiding our clients through the process. Under the 2011 Standards some Vendors had as many as 17-21 points towards the 85 you need for a Level 3 Recognition—a really great step in the right direction.
However, while they help streamline some processes, there is also more work involved under the 2014 Standards than any standards that have come before. There is a requirement to provide annual patient satisfaction results and clinical performance data to them once you have your 2014 Recognition. This is to make sure that practices truly are continuing on the PCMH path and not just submitting (and then promptly dropping!) all of the good practices put in to place through the transition process.
One really exciting step in the right direction is that the NCQA has engaged a digital agency with unique expertise in user experience to help design their new online submission platform. During the next three to five months, the agency will talk to focus groups, participate in internal discussions, and review submitted comments. At the end of this first phase of development, the agency will present a design concept for the online platform that supports the updated PCMH recognition process. Their goal is to approve the final design concept later this year with the intent to build and test it in 2016.
The NCQA states, "We all have the same goal—improving the care people receive, their experiences with health care, and the need to reduce costs." With regard to this statement, I believe that while the current NCQA PCMH model has introduced many benefits to practices and patient care, it is also true that the time and resources this process takes within a practice is enormous. Every practice that we have taken through the NCQA Recognition process has seen the benefits to documenting processes and overall streamlining of care. No one can argue that the system isn't improved when you close all of the loops where patients can get lost in the cracks, but the resources it takes to do so cannot be ignored.
Also, having taken practices through the renewal process, I am keenly aware that even though you only have to provide documentation for 11 of the 26 Elements, you had better make sure that you are ready and able to provide documentation for the other 15 Elements as they can come back and ask for it at anytime. Generally, they will allow 3 days to provide the information but we've seen some cases where the practice has only been given 24 hours to produce documentation (we appeal those requests, of course!).
Here at the Verden Group/Patient Centered Solutions we are sincerely hoping for a sensible and simplified result from this major redesign.
We encourage you to participate in this discussion by sharing your opinions and ideas with the NCQA at: [email protected]
*A Tip for Practices Recognized under 2014 Standards: Under your quality improvement project, change your clinical measures to new ones once you have reached your goal – continuing at 100% would not be acceptable to NCQA 3 years in a row. They expect to see continuous improvement, not improvements achieved and then simply maintained at that target level. So set your goals small in order that they are both easily achievable and allow for incremental upward progression over the course of the three-year period.
https://theverdengroup.com/wp-content/uploads/2020/02/group_logo-300x112.png
0
0
tvg_lk8fgh
https://theverdengroup.com/wp-content/uploads/2020/02/group_logo-300x112.png
tvg_lk8fgh
2015-07-09 10:18:09
2020-03-25 16:00:25
NCQA PCMH REDESIGN